The Problem
Prudential Investment Company of Australia (PICA) has as their core business goal to provide the highest quality, most professional and efficient Strata and Body Corporate Services to their clients in Australia and beyond. To facilitate this, and to ensure regulatory and industry policy compliance, PICA chose Seed Information Management to help them implement a Document Management and Collaboration Solution. PICA faced a number of challenges that needed to be addressed - these were:
BUSINESS CONTINUITY
The legacy system, Redmap ManagePoint, has reached its capacity resulting in significant risk to business continuity.
COMPLIANCE
Contractual commitments include compliance with appropriate legislation, industry standards and specific roles and responsibilities of a property or strata manager in relation to the management of documents.
OPERATIONAL EFFICIENCY
PICA users required a system that is easy-to-use (for search, update, collaboration, disposition, etc.) and saves them time. This was key to adoption, change management and a successful EDMS project. It was also key to operational efficiencies.
INTEGRATION
PICA needed to ensure the new EDMS integrates with and therefore maximises value from its investments in other line-of-business applications including, among others, the Property Management System (PMS).
MIGRATION
PICA required a solution integrator with experience in Migrating documents into Alfresco.
SCALABLE
PICA has aspirations of growth by acquisition and organic growth. Therefore the new system must be scalable and capable of growing with PICA in terms of capacity, performance and capability.
FUTURE-PROOFING
It is important to have an EDMS that is build on Open Standards and easily integrates with current and future PICA systems in roadmap and not yet envisioned.
SOLUTION
PICA required a professional services provider that could deliver implementation services, change management, training and education for a rounded EDMS solution.
The Solution
Seed provided the required Alfresco implementation services to deliver a Document Management solution that will be used by 800 Strata Managers. The solution allows users to easily upload and Index documents against a Building Strata location using a Web Browser Portal. A metadata solution allows for documents to automatically inherit relevant business metadata for a Strata. A User Queue page was developed using Aikau to allow users to manage metadata for a single item or multiple items and automatically categorise items into a Strata on completion. Users can archive emails into a strata directly from Outlook or scan documents directly to Alfresco for inclusion in a Strata.
In order to streamline the management of a Strata across all of the PICA processes there are multiple integration points into the solution using Rest APIs. These allow the Document Management Solution to work with existing PICA systems for the setup and management of Strata during their lifecycle. The solution also supports access to a subset of PICA Strata documents for External Users (Search Agents) through a custom portal interface. Seed provided the services for Discovery, system implementation and build required for the Alfresco solution. Seed also carried out a Migration of 22 Million documents from Redmap to the Alfresco Repository. Finally End User Training was developed to empower users to be ready for the roll out of the new system.
The Results
The solution went live in March 2018. Users have been excited to see the productivity gains the solution provides in relation to categorising, searching and management Strata documents. Having a Content Management Solution that supports so many user interfaces has allowed many of the core Strata Management processes such as invoice processing and client report generation to seamlessly integrate with Alfresco.
This flexibility is proving even more valuable as PICA integrates Alfresco with Urbanise, their new Strata Management system. Furthermore, having a stable, fast Enterprise Content Management System is key to PICAs goals of 20% of growth per annum as the solution has been built to be highly scalable. In summary, the Solution provides a long term Repository for preservation and management of Strata documents while allowing PICA to harness a best of Breed content management solution.
"Seed brought a lot to the table and met the challenge. A proven methodology, deep technical knowledge, an ability to execute and an exceptional level of commitment helped us deliver a complex highly integrated ECM solution that is core to our business."
Rob Walford, Senior Project Manager
Prudential Investment Company of Australia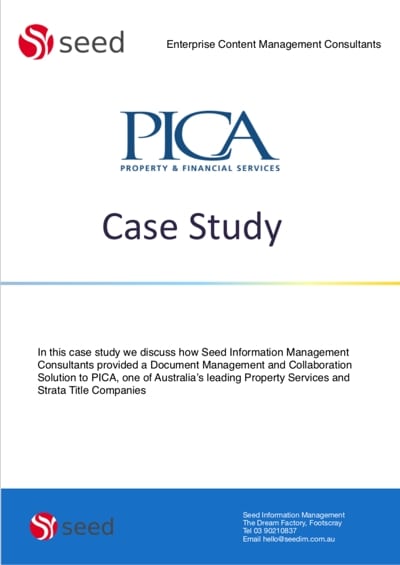 Prudential Investment Company of Australia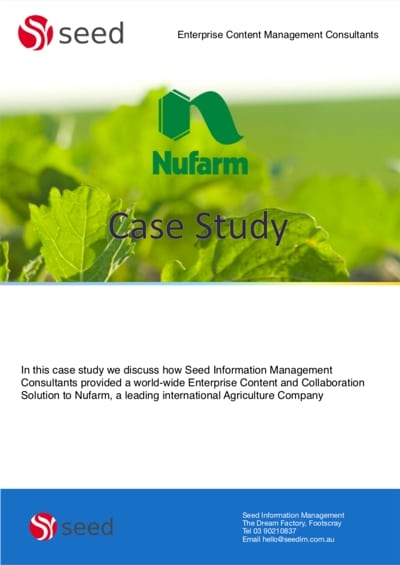 Nufarm

Liberty Asia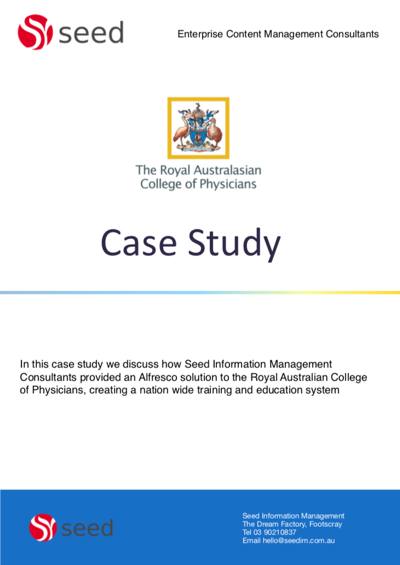 Royal Australian College of Physicians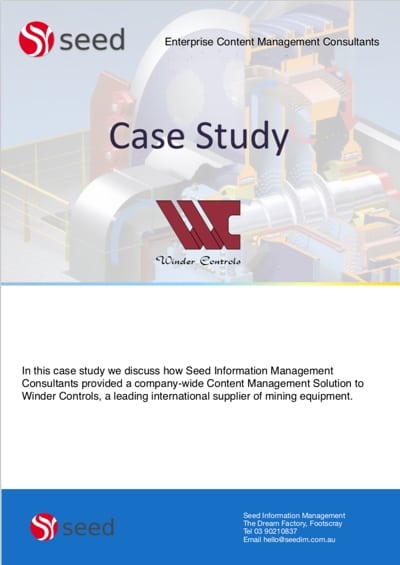 Winder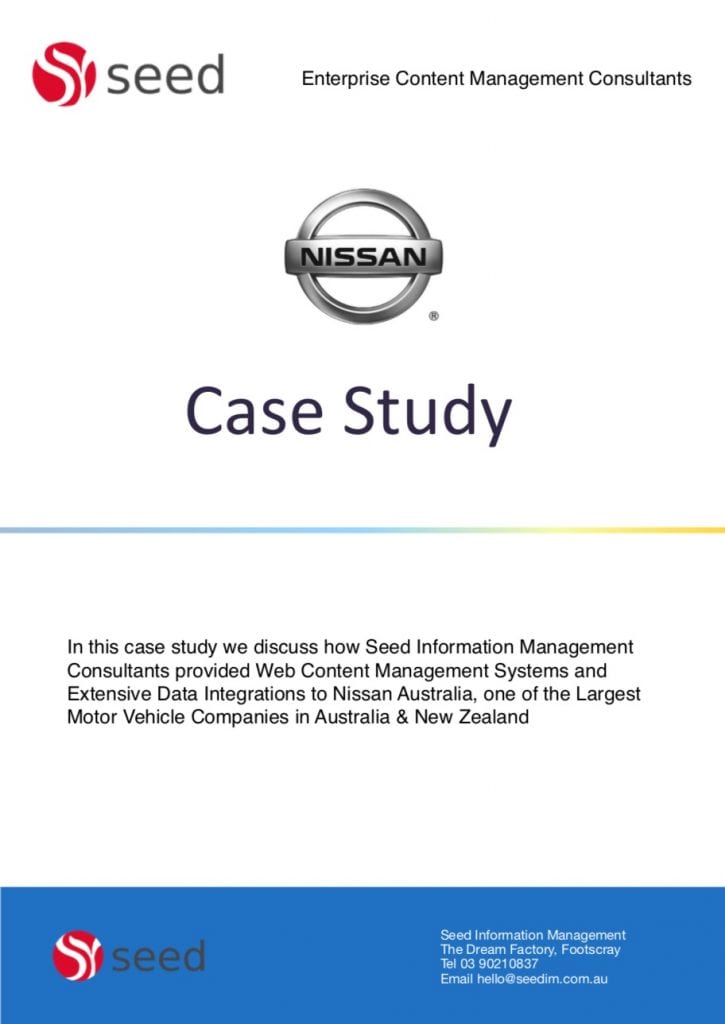 Nissan

Macmillan