About Seed IM
Seed is a boutique consultancy providing services for the implementation of Information Management systems. Our main focus is to help you unlock the value of your organisation's information.
We provide innovative and modern solutions using proven open source technologies and an agile delivery methodology.
Why Seed IM?
At Seed we put our customer front and centre of everything we do. As no business challenges are ever the same, we customise our solution to drive real value for your business. With our unique depth and breadth of experience and best-practice methodology, Seed helps you unlock the power of your information in your business.
Seed was founded in 2007 by a group of IT professionals who felt that the traditional model for building Enterprise Content Management solutions did not deliver the benefits that a customer was expecting. By forming a true partnership with our customers, we deliver real solutions with definable business benefits.
Based in Melbourne, Victoria, Seed is 100% local and 100% Australian owned, with a global reach. Seed has a dedicated group of experienced and talented staff that has a passion for what they do. Our aim is to help our clients understand that IT is an investment, not a cost. Our collective vision is to be recognised as the best ECM service provider in Australia as recognised by our clients and staff.
Our mission is to Bring Your Data to Life through providing world-class enterprise content management and business process management solutions.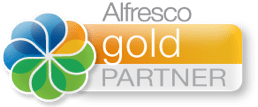 Do You Have Questions About
Enterprise Content Management?
BOOK A CONSULTATION